There are a lot of upsides to going remote—increased flexibility, no commute, full, unfettered access to the fridge. And with 90 percent of employees stating that flexibility in work arrangements positively contributes to their morale, it's no wonder that many small businesses are beginning to shift toward remote operations.
But the intricacies of remote work are not exactly the same as those of working in a traditional office setting, and because of this, managing your small business remotely can pose significant challenges.
In today's world, a lot of small business owners and managers are finding themselves with an increased need to work and manage their teams remotely but with no clear path forward.
Every small business operates differently, but there are a few universal things all managers should do in order to effectively manage their teams remotely. These include establishing expectations for steady communication, streamlining and optimizing project management wherever possible, getting the team consistently organized, and facilitating conversation among team members.
Once you've mastered the basics, the rest of the nuances of remote work tend to fall into place, so pay close attention to these fundamentals as you navigate the waters of managing your small business remotely and you'll reap the benefits of increased productivity, a sharper collective focus, and a serious improvement in team morale.
1. Set expectations for consistent communication
Consistent communication among teams of all formats is crucial, but it's exceptionally important for those that are coordinating their work remotely. It's easy to stroll up to someone's workspace and ask for an update on a project, but it could be potentially harder to get that update when there's no workspace to approach.
Different working hours, competing priorities, and external demands (such as homeschooling children) make remote communication all the more difficult.
Be Clear
Consistent communication establishes trust and confidence. By making yourself easy to reach, not only are you setting a standard for availability, but you're also fostering the trust your teammates have in you to be there when they need your support.
To alleviate potential confusion, be clear from the start of remote operations about when you expect to be able to reach members of your small business team and through what mediums.
Choose a platform
Create a place for your team to come together and communicate easily, whether it's through synchronous communication like Google Hangouts or asynchronously through software platforms like Slack.
To clarify, synchronous communication happens in "real time", while asynchronous communication happens less immediately, so know which format you'd prefer to communicate in and consider what expectations for responding would be less of a hassle to maintain when making your decision.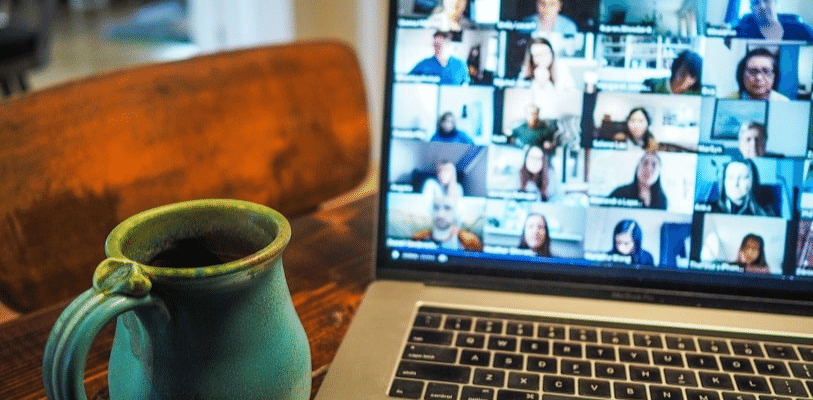 Does it make sense for your team to be more available but tied to a messaging system, waiting for word from you or others? Or is it more realistic that everyone communicate in an organized channel but expectations for response time are lowered?
Only you can make that decision for your team, but it's important to do so early on to get everyone involved on the same page.
2. Streamline and optimize project management
Just like communication, project management is often simpler in the office.
With tools like Scrum boards hanging on the walls to keep everyone oriented at a glance and free and easy communication among teammates, in many small businesses project management is less of an official process and more of a natural workflow.
Remote work is not as conducive to seamless project management as traditional office work is, so as you get your remote work program up and running, one of the first things you should consider is which digital solution for project management you'll use to get everyone oriented and keep all the pieces moving in tandem.
Find a tool that works for you
Whether it's a simpler, user-friendly application like Trello or a more robust project management platform like Asana or Infinity, choosing the platform your team will come to rely heavily on is something that must be done early in the establishment of remote project management.
After you've chosen your ideal platform, get everyone access so they can get acquainted with the system early on.
Build out things like digital Kanban boards, lists, or tables to keep track of project progress and status updates. And to keep it all tightly organized, create guidelines for the formatting of project boards so information can be easily shared and intuitively accessed.
3. Get organized
It's almost certainly impossible that you're not relying on at least some form of a digital solution for document management. Even if that's just a desktop cluttered with PDF shortcuts or a Google Drive that hasn't been updated since 2017, most teams have some sort of digital system in place for handling documentation and sharing information.
Still, only 36 percent of employees who work remotely make use of a cloud-based management tool, so even if you provide them with access, it's not a guarantee that they'll use it.
Optimize Utilization of your Cloud
Now's the time to change that and rely heavily on that solution, or better yet, improve it. As your team transitions from a traditional work environment to a remote one, proper document sharing and storage becomes infinitely more critical.
Assess your current situation and determine whether or not it could be improved through another tool or a different format or information architecture.
If you haven't already, consider creating an information repository that everyone can access to give your remote team a collaborative environment in which to work and share information easily with one another.
It could be something as user-friendly as a cloud-based storage system with clearly-defined labels and structures to indicate which information is located where, or it could be something more complex and customized to your small business needs.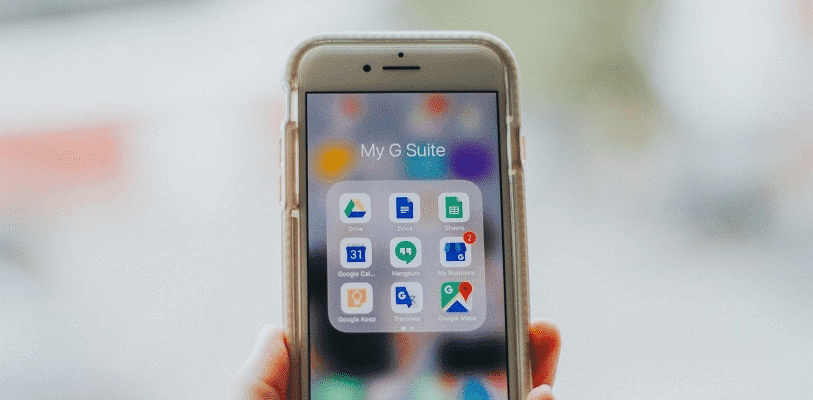 Whatever the case may be, like with establishing consistent communications and your project management program, you should work to get your team organized as early in the transition to remote work as possible.
4. Encourage conversation among your team members
Remote work is often isolating. Without the face-to-face interaction and water-cooler conversations that a physical work environment provides, teams may lose some of the cohesivity that they experienced when working together in person.
Encourage Conversation
Some communication tools, most notably Slack, enable users to create different channels for conversations. Not only does this keep the information shared in the channels organized and allows for conversations to stay focused, it also gives you the chance to create a channel specifically for off-topic conversations that help keep the feelings of isolation at bay.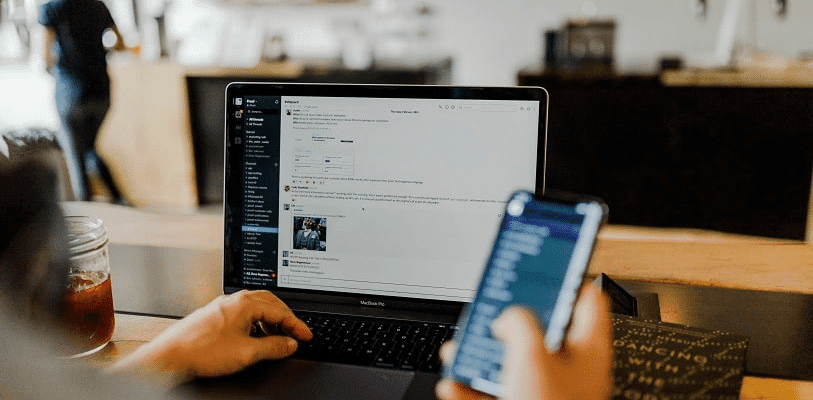 Post monthly reading challenges or sales contests and award prizes like gift certificates to local restaurants and businesses. Inquire about people's weekends, their families, and their hobbies. Ask fun questions like "If you were a mythical creature, what type would you be?" and see what kinds of answers roll in.
Have fun with it and you'll encourage more participation, further strengthening the bonds of your team through casual conversation.
Make the most of your remote work situation, even if it's not exactly ideal.
When you do things like manage expectations for consistent communications, create a project management system, build out your information sharing processes and tools, and foster familiarity among team members, you're setting yourself and your team up for success in remote work.
It's not always the most ideal situation, but when it's all you can do, it's important to make the most of it by coming together through better communication and stronger collaboration.