Reading time about 17 min

Wondering which email marketing bloggers and influencers to follow? Chances are you're new to the email marketing space and are looking for some brilliant minds to learn from. Or, you've been in the industry for some time and want to refresh your social feed.
Either way, you'll find this list resourceful as we've put together the best of the best names in the email marketing zone. You'll find some interesting blogs to follow as well as email marketing influencers to keep an eye on.
Ready to hit follow? Hold on tight as we dive in (Note: there's no particular order to this list, these folks are all our favorites and soon will be yours too):
1. Jen Capstraw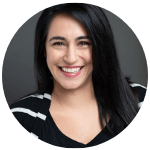 A proud email geek, Jen Capstraw is a consultant, digital marketing strategist, and speaker in the email space who presented at 25 events and conferences in 2019 alone. And here's the kicker: Jen is champion of women in tech, which explains her position as the Co-Founder of Women of Email.

Women of Email is the largest association in the email industry with almost 5,000 members from 55 different countries.
Catch Jen on LinkedIn and Twitter.
2. Dan Oshinsky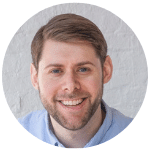 Introducing an email marketing influencer who has worked as the Director of Newsletters at the New Yorker (!): Dan Oshinsky. He currently heads Inbox Collective, an email consultancy and writes a monthly briefing, Not a Newsletter, on ideas for sending better emails.
Follow Dan on LinkedIn and while you're at it, grab a cuppa and read through his (850+) stories.
3. Samar Owais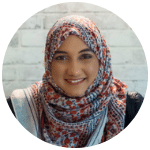 Another widely applauded name in the industry is Samar Owais. She runs the weekly Emails Done Right newsletter where you'll learn about all things SaaS and eCommerce emails.
She's a speaker too so you can catch her on plenty of podcasts and in conferences, but first give her a follow on Twitter and LinkedIn.
4. Val Geisler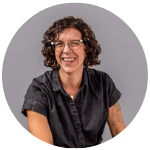 Email geek and email marketing conversion copywriter, Val Geisler is another name you should follow if you already aren't. This page on Val's site is worth bookmarking since it offers all the good email stuff including email onboarding teardowns, VG's guest posts, and the link to The Open Rates Newsletter (the shortcut to which you've just found 😃).
Follow Val on Twitter.
5. Nikki Elbaz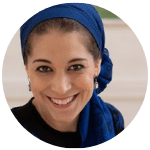 Nikki Elbaz is the Head of Email at Copyhackers and the brain behind Shopify Plus's emails. In short, she writes, speaks, and breaths conversion-focused emails. Her website is chock-full of resources like email templates and a rapid-fire email audit library.
Follow Nikki on LinkedIn.
6. Elliot Ross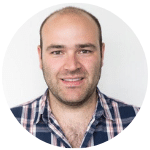 Elliot Ross is an email designer and founder of Taxi for Email, a platform that lets marketers create high-quality email campaigns from templates. He's also MD of creative email agency ActionRocket which sends out an awesome email design newsletter every Friday.

Catch his latest email musings on Twitter.
7. Rob and Kennedy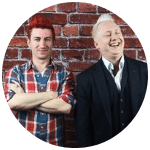 This duo calls itself The Email Marketing Heroes and is active on several social channels, happily chatting away about the email marketing universe. They share their email knowledge on the Email Marketing Show podcast too.
Join their Facebook community or follow them on Twitter.
8. Ann Handley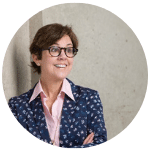 This name needs no introduction, but in case you didn't know: Author Ann Handley is Chief Content Officer and the queen of writing emails that speak to the readers. Want to read those emails yourself? Join her fortnightly newsletter, Total ANNARCHY. And while you're at it, read her work to learn about email writing and catch her speak in conferences.
Follow Ann on LinkedIn and Twitter.
9. Gavin Laugenie
Gavin Laugenie lives and breathes email marketing on various webinars and at conferences. Currently, Gavin heads Strategy & Insight at dotdigital and is an Email Council Member at DMA UK.
Keep track of his latest talks on LinkedIn.
10. Liz Moorehead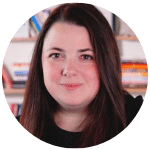 Want to dive deeper into learning how to write better emails? Study how Liz Moorehead, the Editorial Director at ImpactBND writes emails for her company's thrice weekly newsletter, The Latest. You'll learn a lot about writing personality-rich, human-sounding emails just by reading The Latest.
What's more, Liz is launching a new newsletter called Content Therapy to help marketers level up their content game. Definitely worth checking out.
Connect with Liz over on LinkedIn.
11. Dela Quist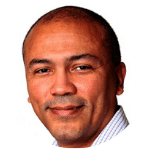 Dela Quist is the Founder of Alchemy Worx, an email marketing agency. Dela shares his email knowledge on podcasts and in conferences, so you can easily learn from his email marketing expertise through his various talks.
Follow him on LinkedIn and Twitter.
12. Anne Tomlin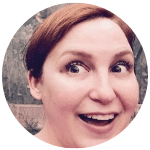 Anne Tomlin is another email marketing expert that you wouldn't want to miss. Anne is a professional HTML email developer, the founder of email coding service Emails Y'all, and her passion for email knows no bounds.
Find her on Twitter where she serves up the best email design insights, with a side of humor.
13. Jordie Van Rijn
Jordie Van Rijn is the Founder and Chief Editor of the Email Vendor Selection blog, which offers a bank of info on helping you select the right email automation tool for your business.
Jordie speaks email on LinkedIn and Twitter.
14. Tim Watson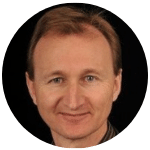 Tim Watson is a leading email marketing consultant and international conference speaker. Grab his free email marketing advice through his newsletter.
Connect with Tim via LinkedIn .
15. Matt Helbig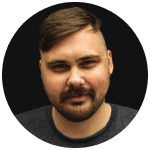 As an email fanatic, you've probably already heard of Really Good Emails. In this list of best email marketing blogs and influencers though, meet their Community Lead, Matt Helbig! Here's Matt's collection on RGE.
Stay connected with Matt via Twitter and LinkedIn.
16. Lauren Meyer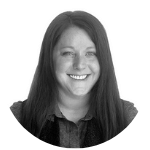 Another proud email geek on the list is Lauren Meyer who has been serving in the email marketing industry with a strong focus on deliverability, email strategy, and compliance. Last but not the least, Lauren is a speaker — presenting on lots of talks such as Litmus Live.
Learn more about her on Twitter and LinkedIn.
17. Ryan Phelan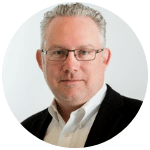 Besides being an email geek, Ryan Phelan is into digital marketing. He's a keynote speaker and presently the Marketing Chief at Origin Email, an email marketing agency that offers other digital marketing services too.
Oh and before we miss this, Ryan has worked with incredible businesses like Hewlett-Packard, FedEx, and Skype to name a few.
Keep a pulse on his endeavors on LinkedIn.
18. Mark Robbins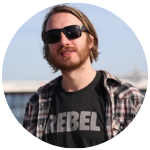 Mark Robbins' focus is on making emails interactive and accessible. He talks about the same and is currently with Salesforce. Need a break from following all these best email marketing blogs and influencers? Grab some goodies from Mark's library over at Goodemailcode.
Follow Mark on LinkedIn and Twitter.
19. Annett Forcier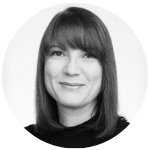 Email designer, developer, and Managing Director of Email Boutique, Annett Forcier is the recipient of the Innovator Award in the Litmus Email First Awards 2020. If email design is your thing, Annett is a must-follow.
Learn from her on Twitter.
20. Chad S. White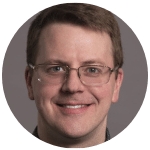 Chad S. White is another email marketing hero who has penned over 3000 articles on email marketing trends and best practices. That's not all. White is also author of the book Email Marketing Rules.
Oh and White was recognized as the Email Experience Council's 2018 Email Marketer Thought Leader of the Year too!
Follow him on LinkedIn and read his email marketing blog.
21. Emily McGuire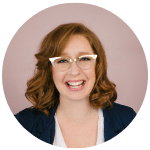 Emily McGuire is an email strategist who helps clients uncover revenue from their email list by automating emails, running email marketing campaigns, and the rest of the email enchilada.
Another thing that describes this must-follow email marketing influencer best: an avid Harry Potter fan (she's read the series about *five* times).
You can also join her weekly-ish newsletter and get email tips, tricks, and trends in your inbox. Lastly, Emily offers tons of email marketing resources including templates, tools list, checklist, freebies, and even courses that an email enthusiast would want to check out.
Catch up with her on LinkedIn.
22. Stephanie Griffith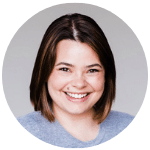 Have you ever struggled to save an entire email as an image? Email marketing consultant Stephanie Griffith is on a mission to make this process a whole lot easier with her new tool emailpreview.io.
Follow Stephanie's founder journey on Twitter and LinkedIn where she also shares plenty of email insights.
23. Jeanne Jennings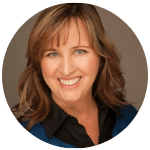 Jeanne Jennings is part of several email marketing-related endeavours. For instance, she's Programming Chair of the annual Email Innovations Summit and offers workshops and consultations as part of her Email Optimization shop.
Give Jeanne a follow over on LinkedIn and Twitter.
24. Andrew Bonar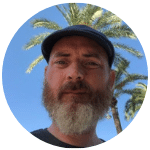 Andrew Bonar is the co-founder and industry relations lead of EmailExpert. He's also one of the organizers behind InboxExpo, one of the biggest industry events for email professionals.
Get your fill of email content over on Andrew's Twitter.
25. Adam Q. Holden-Bache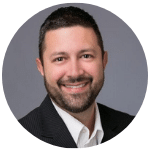 Another email marketing influencer is Adam Q. Holden-Bache. Adam is Director of Email Marketing at Enventys Partners.
He has also authored the book How to Win at B2B Email Marketing and speaks extensively on emails, so you can catch him at email conferences as well.
For more, give him a follow on LinkedIn and Twitter.
26. Kath Pay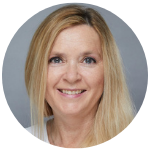 Kath Pay is the Founder and CEO of the Holistic Email Marketing consultancy. She's also a speaker and pens down lots on email marketing.
Kath's new book Holistic Email Marketing: A practical philosophy to revolutionise your business and delight your customers is available here.
Follow Kath on LinkedIn and Twitter.
27. Laura Belgray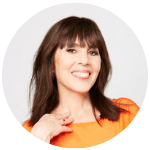 Laura Belgray is an award-winning copywriting expert who is focused on writing emails that sell. Laura's site, Talking Shrimp, is a watch-worthy spot to keep your eyes on — the blog, the freebies, and the newsletter, you can grab all of that and more from there.
Follow her on LinkedIn.
28. Tarzan Kay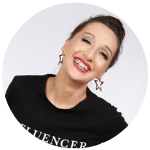 Former copywriter, Tarzan Kay is a popular name in the email marketing industry. It's best to hop on to her site right away for three reasons: you can grab free "money-making" email templates, join the mailing list to learn from Tarzan regularly, and enroll in one of her sought after workshops.
Where to follow her on social? Instagram.
29. Kait Creamer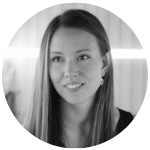 Kait Creamer is an email marketing leader who offers email marketing strategy to both B2B and B2C businesses. And… drum rolls, please… Kait is an artist too! Here's a list of all her talks. Plus, you can grab hold of her featured writing on her home page.
Here are Kait's LinkedIn and Twitter.
30. Scott Hardigree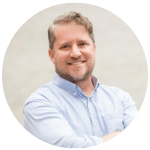 Scott Hardigree is the Founder of Email Industries, an email agency with an amazing clientele. Hear from him on the agency's blog. And, subscribe to Email Industries' newsletter to keep up with the latest in email marketing.
More from Scott on LinkedIn.
And that's all, folks. We promise to keep this list of the best email marketing blogs and influencers to follow updated, so you can always get the most from the email marketing universe.
Meanwhile, connect with Sendinblue on Twitter where we share our top email marketing tips, resources, and more.
Need an email marketing service? Try Sendinblue
Store unlimited subscribers and send up to 300 emails a day on our free plan. No credit card required.