Reading time about 10 min

In this article, you'll learn more about how you can use interactive content on your blog to boost reader engagement.
It's challenging to drive traffic to your blog and to keep people engaged when you're faced with so much competition online. What more can you do when you're already creating well-researched and helpful blog posts?
You can add interactive content, which is poised to become the new 'King of Content'.
Making your blog more interactive is about adding features and content formats that compel users to stay on your blog longer and play around with your blog, instead of just passively reading it.
As a result, you should see increased engagement, reduced bounce rates, more newsletter signups, more shares on social media, and greater conversions too. And there are interactive content marketing statistics that support these claims:
Interactive content generates conversions moderately or very well 70% of the time. (Demand Metric)
66% of marketers say that interactive content has increased audience engagement. (Content Marketing Institute)
81% agree that interactive content grabs attention more effectively when compared to static content.
93% of marketers report that this type of content is extremely effective at educating buyers. 79% of them find that it enhances the retention of brand messaging. (Ion Interactive)
Adding interactive content to your blog offers real value. It can help your audience feel like they are part of the conversation and not just being spoken to.
So, let's explore some easy but effective ways you can boost interactivity on your blog.
Start with the basics
First, check that you've enabled all the interactive features that your blog already has. Start with your overall site design, for example. It's important to create a clear navigational path for your readers to follow. One way to do this is to suggest related content at the end of each blog post so that users know where to go next.
Be sure to enable the comment section so your readers can talk to you and other users and add other basic tools like contact forms and social media buttons for sharing that enable your readers to engage.
Another way blogs can support interactivity is to allow users to highlight and tweet content directly from the page. Medium is a great example of this feature: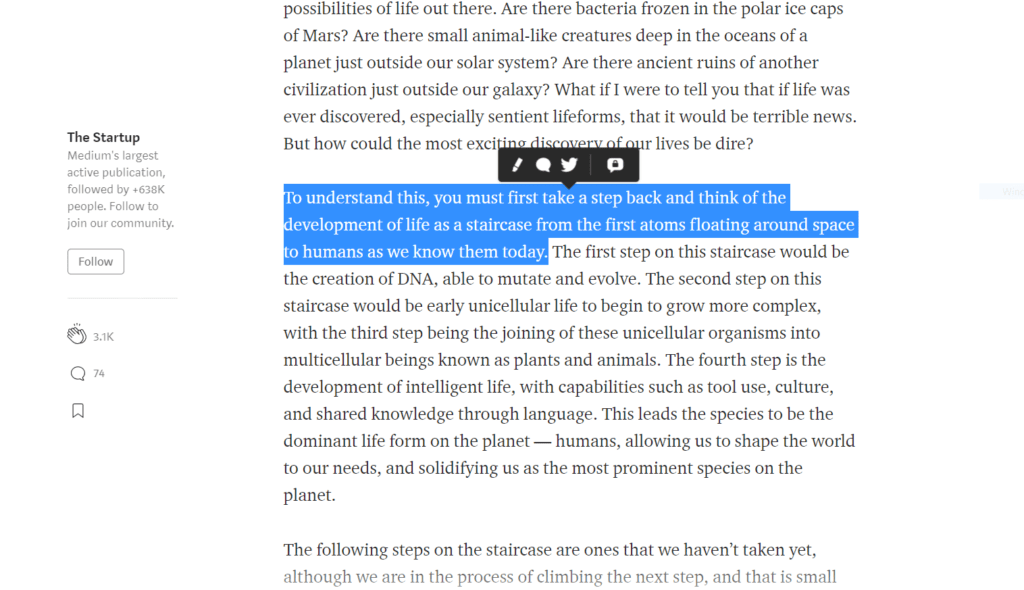 Readers can select a piece of text and then highlight it, quote it, or tweet it to their feeds with a click.
Display social media content
Aside from just adding social sharing buttons on your blog, embed social media feeds directly on your site.
Doing this helps you in two significant ways:
You're adding fresh content to your blog that updates automatically when you post on your social media profiles
It's highly interactive as your readers can explore your posts and engage with you on social media
Adding a social media feed allows you to create a more casual and personal touch on your blog. You can experiment with hashtags, emojis, GIFs, and more colorful tools that seem right on social media but out of place in a blog post.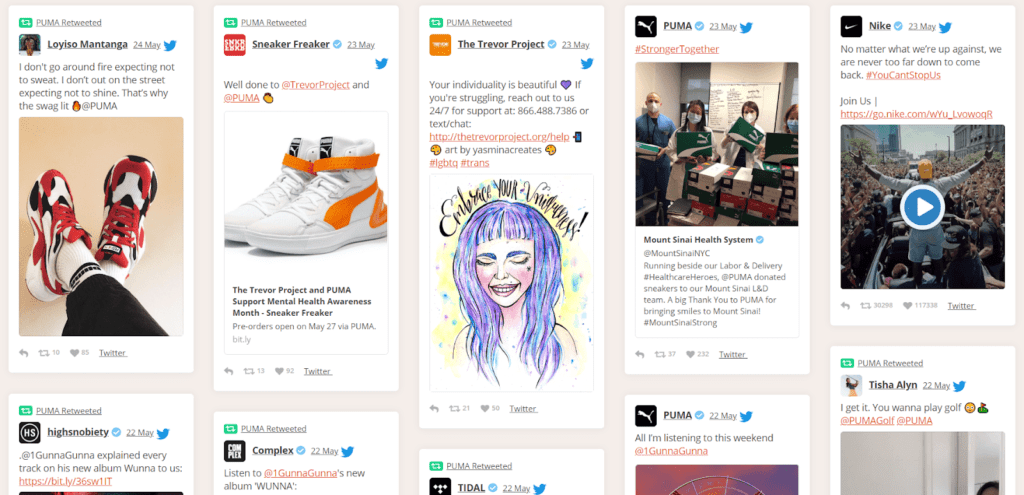 You'll also create an additional opportunity to keep your visitors on your site for longer by making your blog an all-in-one location for your content.
Add a member's only area
People like belonging to a group or a community. A membership section on your blog can create this sense of belongingness and exclusivity—and interaction!
The idea behind starting a member's only area is to encourage your audience to participate in discussions and threads. Users can ask questions, get answers, and reply to topics created by other people. This kind of interactivity is especially useful when you're dealing with a niche industry or a special pain point.
You should know that it can take some effort at first to kickstart topics and audience participation. Remember, you also need to moderate the content on the site and engage with the users on a regular basis.
Using the right tool from the onset can make managing and creating your membership section easy. Try MemberPress as a complete, all-in-one plugin that will help you build any kind of membership you want and give you the flexibility to scale up if needed.
Collect user-generated content
Creating fresh content regularly is one of the most challenging aspects of blogging. However, you can manage this easily by asking your audience to submit content such as guest posts, feedback, photos, and more.
This benefits your blog as you'll have interesting content that someone else has created. But the bigger win is that you'll boost your audience's interaction with your blog.
Providing people with an opportunity to express themselves by allowing guest posting or submissions for ideas will go a long way toward building loyalty.
Brands like Starbucks create dedicated sites just for their customers to share ideas. They adopt their customers' feedback into their products and business operations and also feature the creators.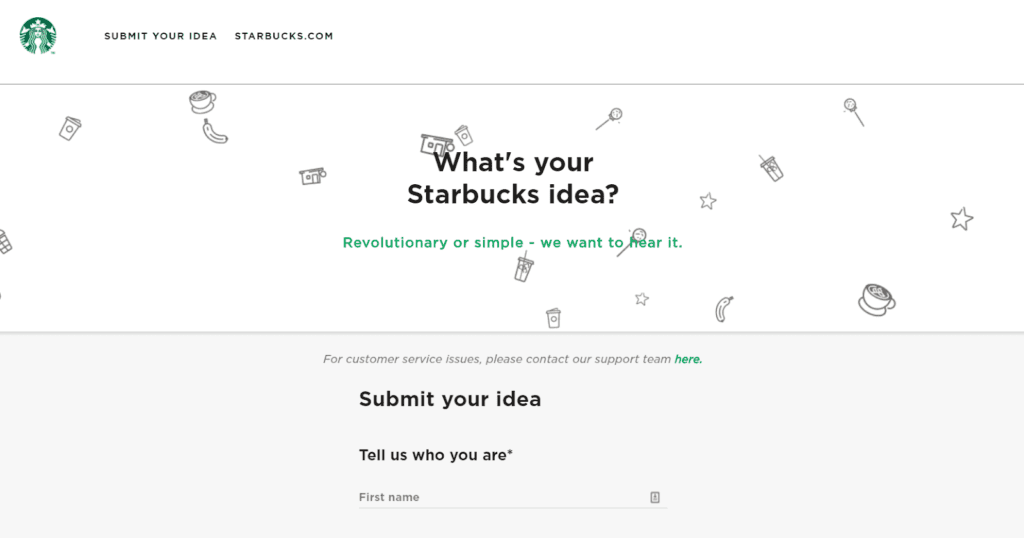 Use this as inspiration and brainstorm ways that you can collect user-generated content from your audience. You could ask a question every week, host contests, or highlight great comments. Finding a meaningful way to give your audience a voice will keep them coming back.
Use gamification
It's a well-known psychological concept that people will repeat activities that are rewarding. The gaming industry knows this and uses it to create compelling video games that keep people hooked.
Today, we refer to the use of this concept in marketing as gamification. The idea is to encourage people to read or interact by rewarding them in some way.
Reddit uses this to great effect by enabling its user base to reward each other with upvotes, 'Gold', and other trophies.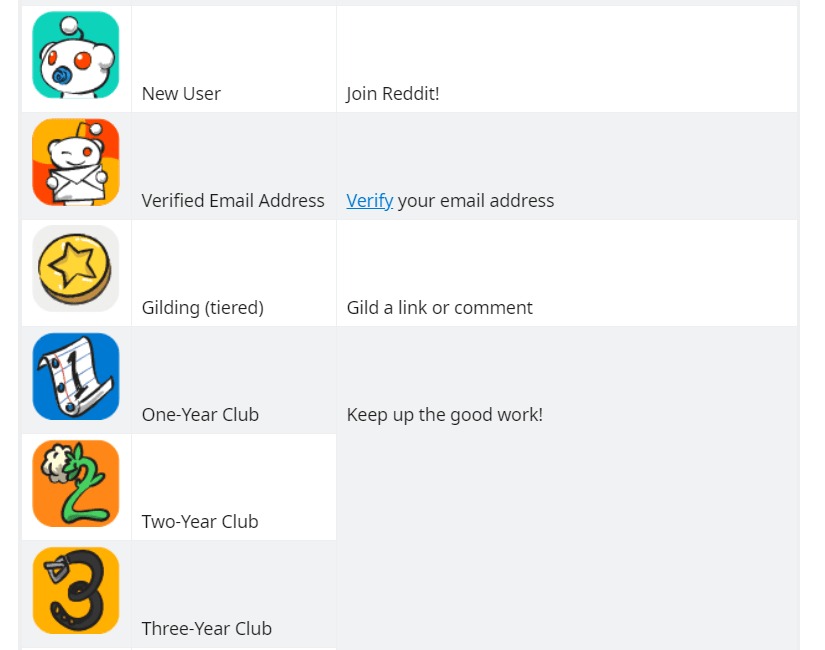 You can use a comment tool or add a feature to your membership area so that users can get badges, points, and other rewards by participating.
You can reward users for a number of actions including commenting on forums or completing certain tasks.
Add interactive content tools
Today, you have dedicated tools and platforms that allow you to create truly interactive content. So, try to create your own unique interactive content feature if you can. With your own unique interactive content, you can educate and entertain your audience based on their specific needs.
Here are some interactive content formats that go beyond text posts, images, or videos:
Calculators
Depending on your industry, you can offer helpful calculators on your website that let your audience calculate things like insurance premiums, interest rates, and more.
You can use a multi-functional form tool like Formidable Forms to create a calculator. It's also a great way to build contact forms and other forms where you need to collect information from users.
Quizzes
Quizzes test people's knowledge and provide a fun learning experience. It's a great educational tool that can be leveraged to go viral on social media. Try to make fun and out-of-the-box quizzes that pique your audience's interest by featuring lesser-known facts or humorous information.
Stories
Stories are videos and images that show pieces of text or audio bites as users explore the story piece. Google's Art and Culture website has brilliant examples of what a story can look like. This is a great option for blogs that rely on visual content and need to make dry information more interesting.
Assessments
Personality assessments let people learn more about themselves. We often see assessments on social media in the form of BuzzFeed's 'What personality are you?' type posts. They provoke curiosity and excitement and create more shares on social media quite easily.
Infographics
Is your blog content generally data heavy? An interactive infographic can help you break down numbers into visuals and attractive text for people to play with and understand important information.
Here's an example from National Geographic: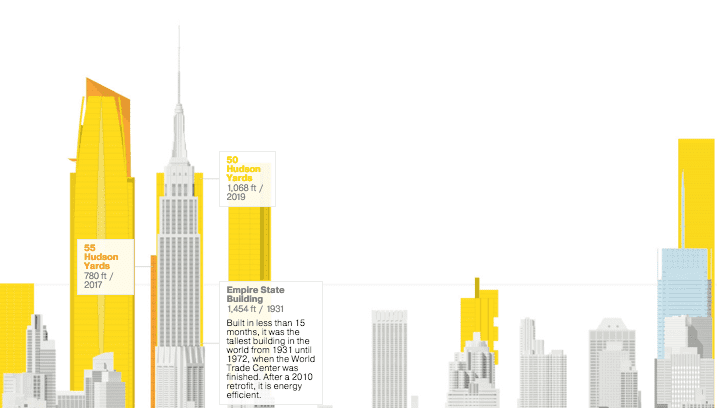 Users can scroll through the city and click on landmarks to discover more information about them.
Polls and Surveys
Compared to the rest of the options here, polls and surveys are pretty easy to make. There are free tools for blogs and built-in tools on social media for you to use. Polls and surveys can also be great ways to get valuable feedback from your audience.
Just ask
We've looked at several ways you can add features to your site that encourage people to engage more. But one simple yet effective action you can take is to just ask your audience to participate.
You want to avoid ending every post with a request to subscribe, like, and share. But do ask people to share what they think about what they've just read. Very often, the comment section can offer new insight, real-life examples, or just great conversation. Encourage your readers to share content with people who will also like what's written.
Make your request for more interaction an invitation to participate meaningfully and your readers will respond.
Wrapping up
There you go! We've looked at several ways you can make your blog more interactive. Making your blog design and content more engaging will allow you to capture more of your audience's attention.
This type of content also boosts the amount of time people spend on your site which gives you a chance to create more email signups and to achieve other marketing goals.
Jumpstart your blog email strategy with Sendinblue
Free plan includes access to all core email features, 300 emails/day, 40+ email templates, and customizable signup forms to grow your blog email list.
Interactive content works because your audience isn't passively consuming content, they're actively participating. It's no wonder that interactive content is as effective as it is.