Boost conversions and give your customers a more targeted experience with the help of custom landing pages, now available on Sendinblue!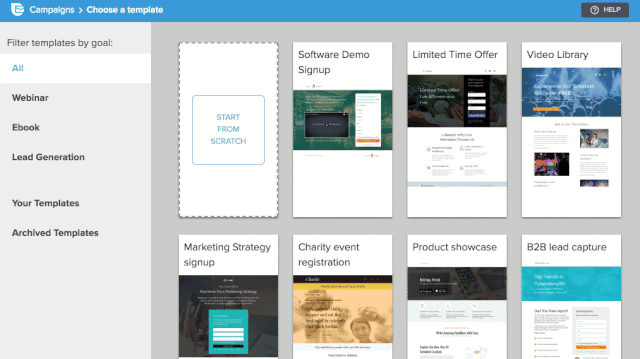 Learning more about customers in order to streamline conversion funnels is one of the most important tasks for digital marketers. But, it's not always easy to know the best way to achieve this.
Here at Sendinblue, we're always looking for ways to help our users better connect with their customers and grow their business. That's why we're announcing a new feature that lets you build and launch custom landing pages for your business directly from the Sendinblue platform.
Here are some of the Landing Page tool highlights:
Get started in no time with a selection of high-converting landing page templates
Easily customize pages with the new drag and drop landing page builder
Engage customers on any device with mobile responsive design
Choose from thousands of royalty-free stock photos, in app and ready to use on your site.
Make follow up more meaningful by capturing unique information with custom form fields and syncing them to contact lists in Sendinblue.
Landing pages built to your needs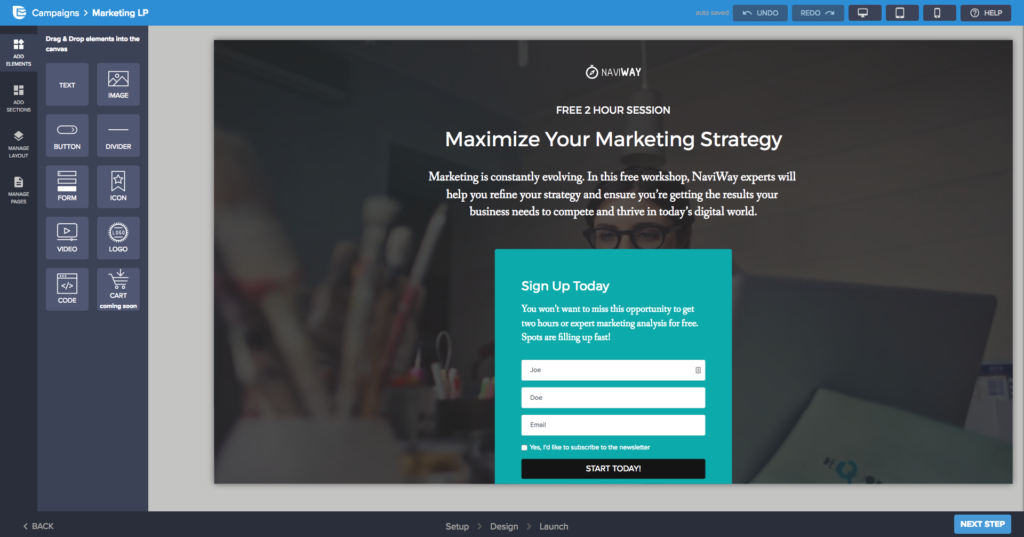 While subscription forms can be a quick and effective way to capture contact information for specific purposes, landing pages offer something more.
Improve conversion rate:
Knowledge is power. Landing pages allow for more form fields because they provide more space for images or other design elements to break up the required input fields and look less intimidating.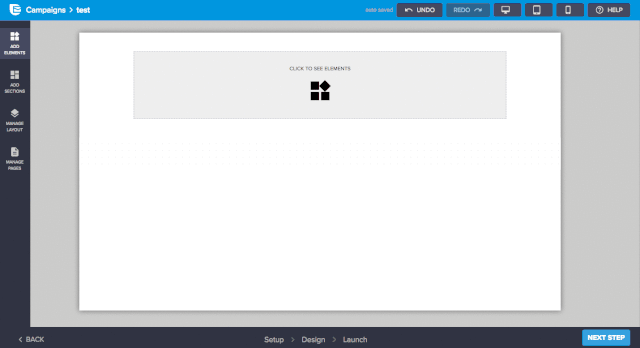 The extra information you collect from contacts on your landing page can be helpful for optimizing the sales process. This is especially true when you're looking for ways to qualify leads for your sales team.
Save time:
No more need to worry about complex integrations! With the new Landing Page tool, you can build your own landing pages for your site and have the data you collect sync automatically — all without having to leave your Sendinblue account.
Additionally, our selection of high-converting landing page templates will help you quickly design and launch your page — it usually doesn't take more than 30 minutes!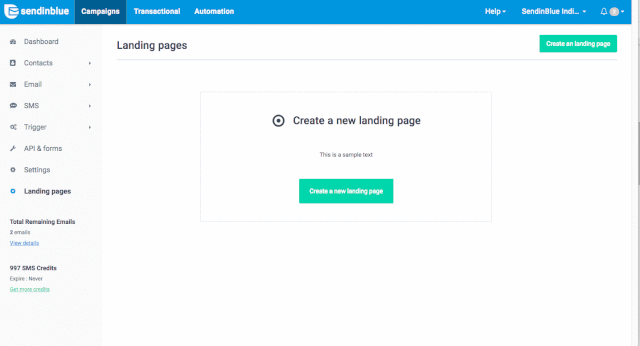 Release your creativity:
Take advantage of the vast library of stock photos and images to design on the fly and get the exact look and feel that you want for your page.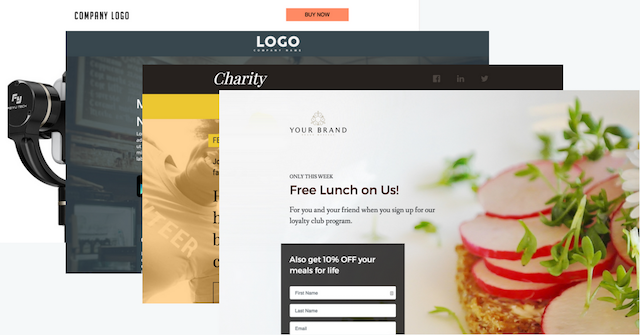 You can also utilize the smart form features (hidden fields, dynamic prompts, url parameters, etc.) to create advanced landing pages for more sophisticated goals or processes.
Get even more advanced:
Launch pages using your custom domain name for a more seamless experience. That way, you'll never be off-brand.
Our Landing Pages tool is also optimized for speed, so there's no need for any SEO concerns with the pages that you create. We also make it easy for you to take your SEO efforts to the next level by customizing the page meta-data and structure your page for better crawlability!
A landing page for every use case
There are many ways businesses can use landing pages to streamline a process or provide a better customer experience. If you can imagine it, you can probably make it happen in the new Landing Page tool in Sendinblue. Some example use cases include:
Building a product-focused landing page to receive traffic from your email campaign and drive conversions.
Use landing pages to receive traffic from ad campaigns and collect/sync lead info directly into your Sendinblue account. Use Automation to score leads and follow-up with them automatically.
Promote a content resource that you've created for your audience and collect information from readers when they click download. Sync the data with Sendinblue and use Marketing Automation to send them an email containing your resource so they have it for later as well. You can even follow up with another email to ask for feedback!
Getting started with Landing Pages in Sendinblue
Available for all Premium plans on Sendinblue, you can find the new Landing Page tool in the Campaigns section of the platform. Just log into Sendinblue, navigate to the "Campaigns" tab, and click the "Landing Pages" option in the left menu. Then, select "Create a landing page."
From here, you can choose to:
Use a customizable landing page template
Create a page from scratch
Duplicate a previously-created page
It's probably best to start with a template unless you already have something specific in mind. Building a page from scratch can be challenging without inspiration, especially if you don't have much experience with landing pages.
For more details on how to build out your landing page, take a look at our detailed landing page tool tutorial. Once you've completed the design, click "GO LIVE" and watch the traffic start rolling in!
Want access to the Landing Pages feature? Upgrade to a Premium plan today!