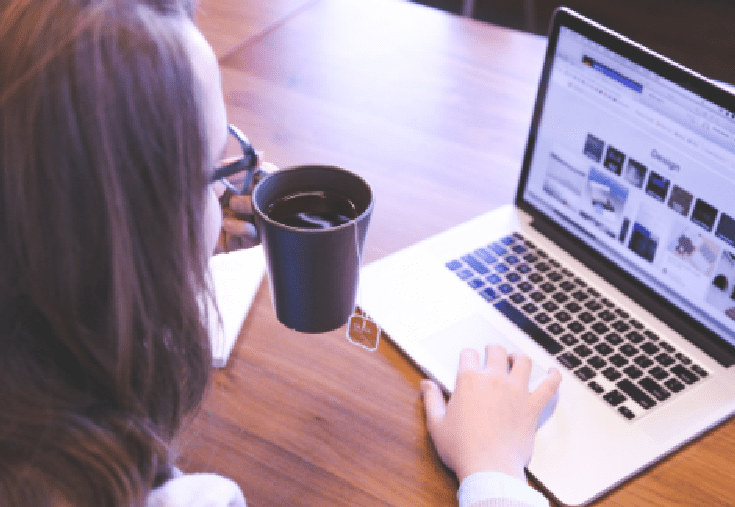 Think about all of the transactional emails you send to your customers from your ecommerce site. Between new account emails, order confirmations, and order completion messages, you are always in their inbox!
Ecommerce tools like WooCommerce make life easier by automating these transactional emails. However, while the generic WooCommerce transactional email templates are functional, they leave much to be desired in terms of design and they don't add any extra value to your business.
It may be easier to stick with out of box WooCommerce transactional emails, but you miss out on great opportunities in the process. By customizing these messages, you can give your customers a better experience and reinforce your brand at the same time!
But it doesn't stop there — you should also be using your ecommerce activity to grow your email list with buying customers. Gaining subscribers from ecommerce checkout is a perfect way to sustainably grow your business and send WooCommerce abandoned cart emails. When customers subscribe to your newsletter and email marketing list, you can offer even more value through promotions or educational content. This ensures that they will continue to use your business as an information resource, which ultimately drives sales.
If you want to get the most out of your WooCommerce site, you need to take advantage of one of the WooCommerce plugins for emailing and SMS. These plugins connect your email marketing platform with your ecommerce activity. In doing this, you can strengthen customer relationships and increase ROI on your WooCommerce email marketing campaigns. But how do you know which of these plugins give you the most bang for your buck?
In this article, we will discuss the top 5 WooCommerce plugins for transactional email and SMS. We will help you decide which plugin enables you to make the most out of your e-commerce activity and email marketing efforts.
WooCommerce Plugin Ranking Evaluation Criteria
Before we take a look at the specific plugins, let's go over the areas that these plugins can help with your business:
…

New Subscriber Acquisition at Checkout

Syncs Purchase Data

Customizable Email Templates

SMS Functionality

Free Plugin Download

Free Transactional Email Functionality
New Subscriber Acquisition at Checkout: Can customers subscribe to your email list at checkout? The main point of connecting your ecommerce and email marketing is to grow your list of subscribers. Checkout is one of the best times to get new subscribers because they are already engaging with your business by purchasing a product. This guarantees that they have an interest in what you're offering.
Syncs Order Data: Can you synchronize your customers' order data with your email marketing platform? Creating targeted segments allows you to provide the most relevant information to your customers. Using WooCommerce order data to segment contacts is a great way to create these lists. You can use them to offer specific promotions for products that are similar to purchases they have made in the past. You can also recommend new products based on their past behavior.
Customizable Email Templates: Can you customize your transactional messages in WooCommerce? Sending customized messages is a powerful way to further engage customers. It also provides them an experience that is more consistent with your brand. With customizable templates, you can create more engaging emails that actually add value to your business. You can use them to direct customers to landing pages for feedback surveys, encourage them to refer your business to friends, or even showing them other offerings that they might find interesting.
SMS Functionality: Can you send SMS transactional messages and campaigns with the plugin? With an average open rate of 98%, SMS is the most effective way to ensure that your customers are receiving the information that you want to send them.
Price: How much does it cost to use this plugin (including the cost of an account with the associated email marketing platform)? I'm sure I don't need to explain why this matters, but it's always good to understand how each tool you use affects your bottom line.
The Top 5 WooCommerce Plugins for Transactional Emails and SMS
Now that you understand the criteria, let's take a look at the plugins offered by 5 different email marketing companies to help you determine option is best for your WooCommerce site:
#5: AWeber
The WooCommerce plugin for AWeber is the most limited of all the options on this list. The plugin allows for subscriptions on the cart checkout page. But, it doesn't synchronize order data to make targeted contact lists in your account. Also, you can't use AWeber email templates in WooCommerce, and there is no SMS support.
The WooCommerce plugin for AWeber costs $29.00 per year (for one site). This makes it the most expensive plugin on the list. AWeber accounts start at $19.00 per month for users with 500 contacts or less.
#4: MailChimp
MailChimp's WooCommerce plugin is slightly more robust. It includes both email subscription at checkout and order data synchronization. However, you can't use MailChimp email templates from WooCommerce. So, there is no easy way to personalize the generic WooCommerce emails. Additionally, there is no support for SMS with MailChimp.
Read more: Comparing Mailchimp and Sendinblue
The WooCommerce plugin is free to download. MailChimp also offers a free account for users with up to 2,000 contacts sending less than 12,000 emails per month. But, the free plan does not offer transactional (SMTP) emails or marketing automation functionality. Customer support is not included after the first month for free users either. If you want these features, you need a subscription starting at $10.00 for users with 500 contacts or less.
#3: GetResponse
Like MailChimp, GetResponse's WooCommerce plugin includes functionality for cart checkout subscriptions. It also synchronizes order data with a GetResponse account for better contact segmentation. But, GetResponse email templates for customization aren't accessible in WooCommerce. Also, the service does not offer SMS capability.
While the plugin for GetResponse is free to download, GetResponse accounts start at $15.00 per month for users with 1,000 contacts or less.
#2: Campaign Monitor
Campaign Monitor's WooCommerce plugin has checkout subscription functionality. The platform also synchronizes the order data from WooCommerce. The platform automatically creates 6 contact lists in your account based on customer buying behavior. The plugin does not include the ability to use custom templates to brand transactional messages, and you aren't able to send SMS messages.
The WooCommerce plugin for Campaign Monitor is free to download. But, accounts start at $9.00 per month with a limit of 500 contacts and 2,500 emails per month.
#1: Sendinblue
Sendinblue offers the best solution at the lowest price for businesses looking to improve their customer experience. It also supports all the features you expect from a WooCommerce plugin. These include SMS messages (transactional and promotional), email subscription at checkout, and the synchronization of order data with your account.
You can also customize templates in the Sendinblue platform for each of your transactional emails. You can further personalize them with WooCommerce variable placeholders. These automatically pull specific customer and order information into your email from WooCommerce. Once you create your templates, you can choose which messages you want to use them for in WooCommerce.
Common email metrics (deliverability rate, open rate, and click rate) are available in the WooCommerce interface. This makes it easy to track engagement with your transactional messages without leaving your site.
The Sendinblue WooCommerce plugin is free to download. Sendinblue also offers a free account with 9,000 emails per month (300 per day) and no limit on the number of contacts. Additionally, free accounts include SMTP functionality and direct customer service by phone (US and France). Customer service by email is available for all markets and account levels.
Are you ready?
Now that you know more about the tools and features available in the best email marketing plugins for WooCommerce, it's time to take your business to the next level! Download a WooCommerce plugin to grow your email marketing list, improve your transactional messaging, and give your customers the best possible experience when interacting with your business.
Don't have a free email marketing account yet? Sign up today.
Happy Sending!