Comparing Sendinblue vs. HubSpot
Looking for cheaper HubSpot alternatives? With Sendinblue you won't have to blow your budget to get the tools you need.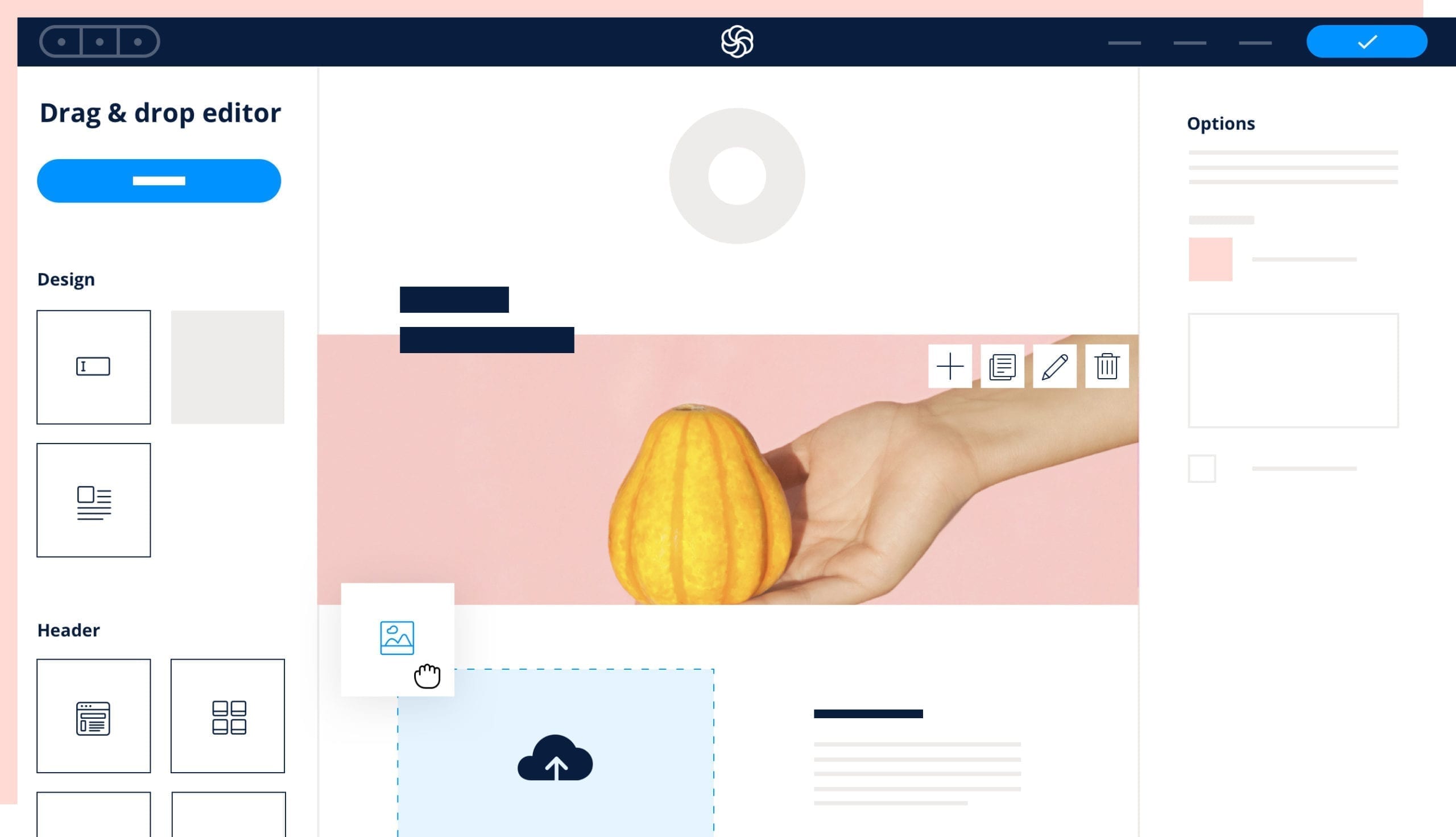 HubSpot vs. Sendinblue pricing: Don't pay more to grow
Sendinblue's cheapest paid option, the Lite plan, starts at just $25 compared to $50 for HubSpot's Marketing Starter package. And this price will quickly increase as your marketing lists grow.
Sendinblue's pricing is designed for small and growing businesses, allowing you to store unlimited contacts. Choose a package that meets your emailing needs without worrying about the price increasing as you gain subscribers. The Lite plan's base price of $25 includes 20,000 emails a month—ideal if you're just starting out.
With HubSpot you won't be charged for contact storage in their CRM however any subscribers you plan to market to will cost you. On the Starter plan, from 1,000 subscribers your price increases with an initial rate of $50 per 1,000 contacts.
Send a monthly campaign to:
Sendinblue Lite
HubSpot Starter
1,000 subscribers
$25
$50
3,000 subscribers
$25
$150
5,000 subscribers
$25
$240
7,000 subscribers
$25
$320
10,000 subscribers
$25
$440
20,000 subscribers
$25
$840
40,000 subscribers
$32
$1,640
Based on hubspot.com pricing calculator on 02/15/22.
Pricing plans
All plans come with unlimited contact storage.
Display prices in
Pre-Tax Price
Comparing paid plans: A HubSpot alternative with better value for money
HubSpot's Starter package is comparable in price to Sendinblue Premium but it comes with more limitations and lacks some key advanced features.
If you're looking to use marketing automation workflows, A/B testing, or dynamic content for personalized emails, with HubSpot you'll need the Professional package. This costs a hefty $890/month along with a $3,000 onboarding fee.
HubSpot also offer various paid add-ons to their Professional package if you want to increase certain limits. For example, you can get 100 extra automation workflows or 100 extra dynamic lists for $200/month, and increase your ad spend limit to $50K with 50 extra audiences for $100/month.
| | | | |
| --- | --- | --- | --- |
| Paid plan | Sendinblue Premium | HubSpot Starter | HubSpot Professional |
| Starting monthly price | $65, increases from 20,000+ monthly emails | $50, increases from 1,000+ marketing contacts | $890, increases from 2,000+ marketing contacts |
| Email campaigns | Packages up to 1M emails/ month | Monthly send limit 5x your contact tier | Monthly send limit 10x your contact tier |
| Unlimited marketing automation | | | Up to 300 workflows |
| Unlimited segmentation | | Max. 25 dynamic lists and 25 standard lists | Max. 1,000 dynamic lists and 1,000 standard lists |
| A/B testing | | | |
| Dynamic email content | | | |
| Ad management | Facebook | Facebook, LinkedIn, Instagram, Google, and retargeting; $1,000/month ad spend limit, max. 2 audiences | Facebook, LinkedIn, Instagram, Google, and retargeting; $10K/month ad spend limit, max. 5 audiences |
| Landing pages | 5 included; option to buy  up to 15 more | | |
| Chat | | | |
| Shared inbox | Max. 3 inboxes | Max. 1 inbox | Max. 100 inboxes |
| CRM | | | |
| Phone support | | | |
It's a big jump in price from HubSpot's $50 Starter package to $890 for Professional when compared to Sendinblue's more accessible Premium plan.
If your budget can stretch to it, HubSpot's Professional package offers a comprehensive marketing platform, including tools for SEO, blogging, and social media. However, with no option filling the gap between Starter and Professional, you risk paying for tools that you won't end up using. 
Power up your marketing
Try advanced personalization and segmentation, automated workflows, and more on Sendinblue's Free plan.
Sign up free
Sendinblue vs. HubSpot for email marketing
When it comes to email marketing features it's a similar story: As a HubSpot alternative, Sendinblue gives you more for less.
Both HubSpot and Sendinblue have a Free plan offering core email marketing features. These include a drag & drop editor to easily create mobile responsive emails, a gallery of free templates, and key analytics like opens, clicks, bounces, and unsubscribes. 
However, with Sendinblue sending quotas are less limited with up to 300 emails a day for free (i.e. 9,000 emails a month). With HubSpot you'll get less than a quarter of that with a cap of 2,000 emails a month.
Sendinblue's Lite+ add-on gives you even more for just $12 extra a month, including advanced analytics and the option to remove our logo from your emails. HubSpot offers similar features but only with the $50/month Starter package. 
| | | |
| --- | --- | --- |
| Email marketing features | Sendinblue | HubSpot |
| Free monthly email allowance | 9,000 emails (300/day) | 2,000 emails |
| Drag & drop editor | | |
| HTML editor to code your own emails | | Professional |
| Responsive email templates | | |
| Basic analytics (opens, clicks, delivery, etc.) | | |
| Advanced analytics (by device, email client, and over time, etc.) | Optional add-on | Starter |
| Remove branding | Optional add-on | Starter |
| RSS to email | | Professional |
| Send time optimization | Premium | |
Benefit from marketing automation whatever your budget with Sendinblue
Both Sendinblue and HubSpot have powerful marketing automation capabilities for reducing manual tasks and crafting personalized customer journeys.  
However, if you want to create marketing automation workflows using HubSpot you'll have to pay $890/month for the Professional package. Their cheaper plans only offer the capability to set up basic email autoresponders following a form signup—one automated email with the Free package, or up to three with Starter.
With Sendinblue you get our full suite of marketing automation tools free for up to 2,000 contacts, while unlimited marketing automation starts at $65/month on the Premium plan.
| | | |
| --- | --- | --- |
| Automation Features | Sendinblue Free | HubSpot Professional |
| Price | $0 to target up to 2,000 contacts | From $890/month |
| Visual editor with custom and template workflows | | Up to 300 workflows |
| Automated list segmentation | | Max. 1,000 dynamic lists |
| Lead scoring | | |
| Custom event triggers e.g. website link clicks | | Enterprise |
| SMS automation | | Plugin required |
Get started free
Sign up for Sendinblue's Free plan to try our full suite of automation tools for up to 2,000 contacts.
Create my free account
With Sendinblue send transactional campaigns at no extra cost
Want to send transactional emails and SMS from the same platform as your marketing campaigns? Manage all your communications under one roof with Sendinblue, even on the Free plan! Using our SMTP server you can send important information like account and order confirmations with optimal deliverability. 
To benefit from this functionality with Hubspot you'll need to purchase the transactional email add-on for $500 a month, on top of their Professional package. 
Ready to try it out?
Get started with Sendinblue free. No credit card required.
Sign up free