Reading time about 13 min

Each time the end of the year approaches, marketers face that age-old challenge — how can I make this year's holiday marketing better than the last? To help out, we've made this holiday marketing guide. Follow along for everything you need to know to create your holiday marketing campaign, as well as tips for ensuring its success.
Online shopping continues to grow rapidly around the world. In the US, ecommerce sales are expected to reach $908.73 billion in 2021. To make the most of this surge as an ecommerce business, you'll need to ensure you have a solid plan in place for your holiday marketing that harnesses the potential offered by digital channels.
But, with so many elements to consider in your holiday marketing, this is no easy task. So we've put together all the information you need to create a holiday campaign that delivers results. 🚀
How to Create a Winning Holiday Marketing Strategy
Before getting into the details of exactly how you should implement your campaign this year, we'll first delve into some of the opportunities the holiday season has to offer, along with insights that will help inform your strategy. Here's what to expect:
Why is a holiday marketing strategy important for your business?
Whatever your product, industry, or target market, holiday marketing has the potential to bring in serious rewards for your business.
What is holiday marketing?
Holiday marketing is the creation of campaigns via different channels, based around specific holidays, primarily in the end-of-year and Christmas period. It normally involves promoting special seasonal offers to maximize revenues around the event.
As the above definition highlights, a central element of holiday marketing is campaigns that aim to capitalize on shoppers looking to make seasonal purchases. 🍂
Holiday marketing has the potential to drive sales for various reasons:
Demand and intent to buy are higher than normal. In the holiday season, more customers are actively looking to buy, making your job as a marketer a lot easier.
Campaigns are time-limited. Holidays are centered around a defined period, creating a sense of urgency that will push customers to buy.
Holidays create a sense of positivity. Capitalizing on these festive feelings among your customers through emotion-driven holiday marketing campaigns is a powerful sales technique.
However, with the focus on seasonal sales it's easy to forget that this is not the only benefit holiday marketing can bring. Holidays also offer other important opportunities for your business, such as:
Acquiring new customers: As well as simply securing sales, holiday campaigns can raise brand awareness and attract people to your business who might be less interested outside of the holiday season.
Building relationships with customers: the end-of-year period is a prime time for relationship marketing. For example, you can reach out to your loyal customers and thank them for supporting your business over the past year, perhaps rewarding them with a free gift or exclusive discount.
Humanizing your brand: By sharing some festive cheer with customers you can make your marketing feel more personal, which builds the trust that is essential to securing loyal fans.
Key trends to inform your holiday marketing strategy
Any successful holiday marketing strategy has to be anchored in the latest market data. 📊 Of course, design, messaging and intent are important too. But given this period is so crucial in terms of sales and revenue, having a look at consumer and ecommerce trends is never a bad idea. To get started, here are a few:
Look beyond Black Friday
Obviously, Black Friday is still a key date in marketers' holiday calendar. But the growing popularity of Cyber Monday means neither one should not be your sole focus. To maintain consumers' engagement and build excitement, offer different deals throughout the five days following Thanksgiving. 🦃
Now, this is where having an air-tight holiday marketing strategy comes in. Being prepared for campaign after campaign is no easy task. If you're short on inspiration, or just looking for tips, take a look at Sendinblue's lists of more than 50 Christmas email subject lines.
Further reading: The Perfect Thanksgiving Email: A Two-Part Strategy
Mobile ecommerce
In 2021, it's estimated that nearly 73% of ecommerce sales will occur on mobile devices. 😲 Given this figure, your holiday marketing strategy has no choice but to be mobile friendly. (Especially during the holiday season when we're all short on time). Making sure your campaigns and website are responsive should be a top priority.
For help optimizing your campaign content for mobile devices, this article will point in the right direction with free responsive email templates! 📱
Sustainability
According to the Capgemini Research Institute, 80% consumers in 2021 make purchasing decisions based on sustainability considerations. Of course, sustainability is a long-term project and can't/shouldn't be made up just for your holiday marketing campaign. 🙅‍♀️
Instead, this is an opportunity to highlight whatever strides your brand has made in terms of sustainability. It'll have a real impact on sales and consumers will be more likely to choose your business than another. 🌱
Don't forget about free shipping
Lastly, it's important not to forget the power of free shipping. According to a survey by Deloitte in 2019, when consumers were asked which holiday promotional offers appeal to them most, free shipping ranked a close second after price discounts.
Consider planning a time-limited, flash sale on free shipping to create a sense of urgency. Just make sure you're messaging is clear in terms of delivery times to avoid disgruntled customers.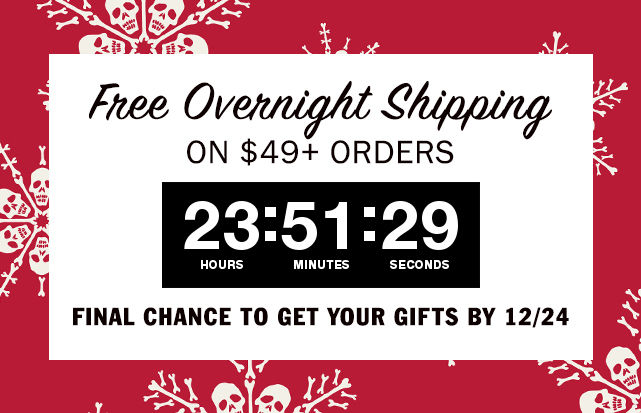 Further reading: 6 Knockout Holiday Marketing Ideas to Charm Your Customers & Increase Sales
Holiday dates for your marketing calendar
One of the first steps to crafting a successful holiday marketing strategy is determining which events you want to focus on. Some are obvious, such as Black Friday and Christmas, however you don't have to stop there. There are other holiday days you may not have considered that could be relevant depending on your business.
Here are some key dates for the 2021 holiday season:
Halloween, October 31. 🎃 Kick off your end-of-year holiday marketing with a fun, attention-grabbing Halloween campaign. For inspiration check out our Halloween email marketing tips.
Thanksgiving, November 25. 🍗 This is a good time to promote early-bird sales, ahead of your main event.
Black Friday, November 26. 🛍️ For many businesses, Black Friday is the focal point — and for consumers it's the day where they expect the biggest and best deals. To make sure you maximize this sales potential, check out our Black Friday marketing ideas.
Small Business Saturday, November 27. 🧑🏻‍💼 This is a newer holiday dedicated to supporting small local businesses. It offers the opportunity not only to increase sales through promotions but also to gain new customers and hopefully future loyal supporters.
Hanukkah, November 28 – December 6. 🕎 The "holiday season" doesn't have to be all about Christmas! Hanukkah this year falls just after Thanksgiving, making it an ideal holiday to bridge your holiday marketing strategy into December.
Cyber Monday, November 29. 💻 For ecommerce businesses, this is not a holiday to miss. In 2019 the day saw record online sales in the US, topping Black Friday, according to a report by Adobe. Take a look at these Cyber Monday email examples for inspiration and best practices.
Giving Tuesday, November 30. 💝 This is a day dedicated to giving back, be it by donating to a cause or volunteering your time. While non-profits can drive donations with a Giving Tuesday campaign, businesses can get involved too. For example, you could help customers do good by donating a portion of your sales to a charitable cause.
Green Monday, December 13. ⏱️ Anticipating the last day to ship orders in time for Christmas is must-do. Check out this article for tips on preparing for Green Monday.
Christmas Eve and Day, December 24 – 25. 🎅 Following the Black Friday and Cyber Monday weekend, your next priority as a retailer will be to capitalize on the run-up to Christmas by getting shoppers to purchase their gifts from your business. Take a look at these sales-focused Christmas newsletter ideas as a starting point.
New Year's Eve, December 31. 🧨 This is a chance to share in the festivities and celebrate the closing of the year with your audience!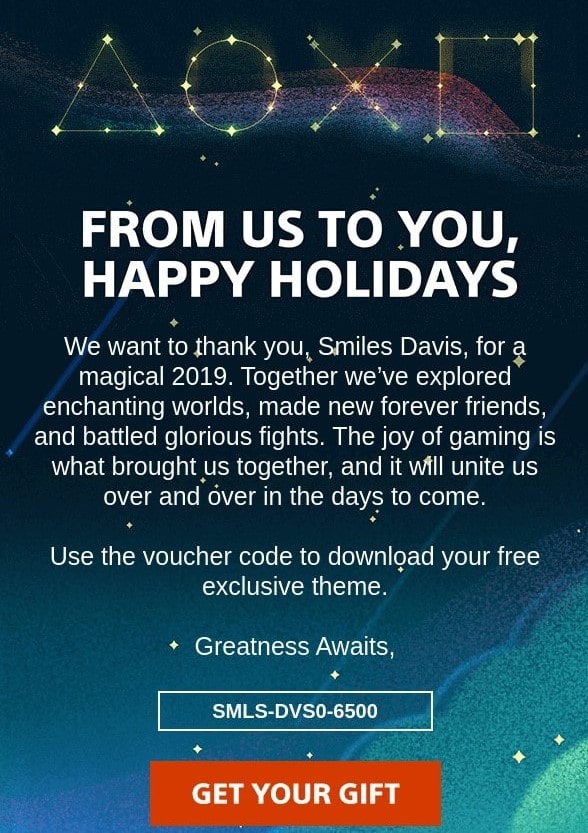 6 Steps for creating your holiday marketing strategy
Now you know the what and the why, you're ready to start planning, desi​​gning, and ultimately executing your holiday marketing strategy.🎁
But first, you'll need a marketing platform with the tools to engage shoppers this holiday period.
Design your holiday marketing strategy with Sendinblue
Sendinblue offers an all-in-one marketing toolbox to reach customers and boost sales, including email and SMS marketing, customizable sign-up forms, and advanced segmentation and automations.
Step 1: Analyze previous campaigns
While it's true that 2020 wasn't the most average year on the books, it's still important to examine previous trends for your business.
For example, take a look at when there were peaks in traffic and sales throughout the period to help inform the timeline for your campaign. You can also look at which channels were most successful in driving traffic and conversions.💸
Step 2: Define your goals
Once you've done some digging into your existing data, as with any campaign you'll need to work out what you're aiming to achieve. By looking at your previous performance you'll ensure the goals you set are realistic.
Of course, your goals will most likely focus on getting as many sales as possible from holiday shoppers. But this doesn't have to be the sole purpose of your campaign. As you saw above, holiday marketing presents many other opportunities for your business, particularly in terms of building customer relationships and raising brand awareness.
Step 3: Decide on your channels
The most effective holiday marketing takes a holistic, cross-channel approach.
Holiday email marketing is particularly effective for sending targeted campaigns to customers who have already shown an interest in your brand. Meanwhile, SMS marketing allows you to quickly get customers' attention, for example with a time-sensitive offer. Social media channels, on the other hand, offer a way of reaching a wider audience.
And, if budget allows, don't forget about paid marketing like Facebook ads to increase your visibility and cut through the noise. 🎯
Step 4: Plan your timeline
Before you jump straight into creating your campaign, it's important to map out what you want to do and when.
Here are some key stages for your holiday campaign:
Before launching your campaign you can pave the way for success by gaining subscribers to target once your campaign is live. Create signup forms that persuade individuals to give their details so they can be the first to hear about your upcoming sales and offers. This also helps understand what certain customers are looking for in specific.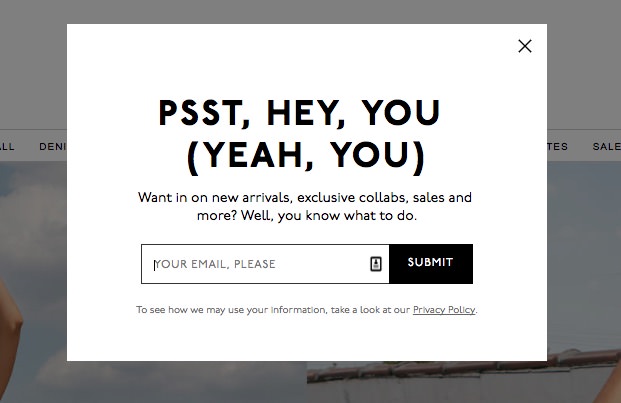 While you don't want to launch your seasonal sales before your audience has even begun thinking about their holiday shopping, you can still start drumming up excitement in advance of your planned promotions. Creating a teaser campaign will help build buzz around your brand and products. 🤩
Once the holiday season is in full swing, it's time to push your offers through targeted campaigns on your chosen channels.
Once your sales are over don't be tempted to put your feet up! Holiday promotions are great for attracting new customers but in order to reap the true benefits, retention is crucial. This means you need to show your new customers some love and persuade them to buy from you again. You could do this, for example, by offering them a percentage off their next purchase in the new year. ✨
Step 5: Segment your audience
With the ever-increasing competition in the ecommerce space, your campaign needs to stand out. One way to get subscribers' attention is to tailor your messaging for different groups through contact segmentation.
Factors to consider when segmenting subscribers for your holiday campaign include their current level of engagement and their preferences based on previous purchase behavior.
Step 6: Plan your messaging and create your content
Now it's time for the fun part – designing the messaging and content for your campaign. Build your content around the timeline you have prepared and your chosen channels, and adapt messaging to customer segments and the different stages of your campaign.
As well as designing content like promotional emails, ads, and social media posts, create a central landing page for all the information related to your seasonal offers. With Sendinblue, you can easily create beautiful landing pages thanks to the drag & drop editor and customizable templates.
And once you have your content finalized, you'll be all set for the holiday shopping season. 🎄
Ready to Revamp This Year's Holiday Marketing Strategy?
A key takeaway from this guide is that planning is crucial to your holiday campaign's success. By dedicating enough time to this, you can ensure that your business makes the most out of the holiday shopping season. 
For more content like this, download our 2022 holiday marketing calendar! It's full of important dates and helpful marketing tips for every month of the year ⏬
2022 Holiday Marketing Calendar
Downloading this calendar means you're signing up to our monthly newsletter, too. If you don't feel like getting regular marketing tips delivered to your inbox, you can always unsubscribe. 😉